Ceramic Star Natural Diffuser
How To Use
Naturally uplift and fragrance your home with our Ceramic Star Natural Diffuser.
Add a few drops of any NEOM Essential Oil Blend or your favourite Pillow or Home Mist to the ceramic star.
Hang in your home, tie to door handles, pop in your drawers or wherever you need a boost of scent.
From tree decorations to table favours our ceramic stars are the perfect way to elevate your home this festive season.
Refresh with extra spritzes or drops to keep the good vibes coming.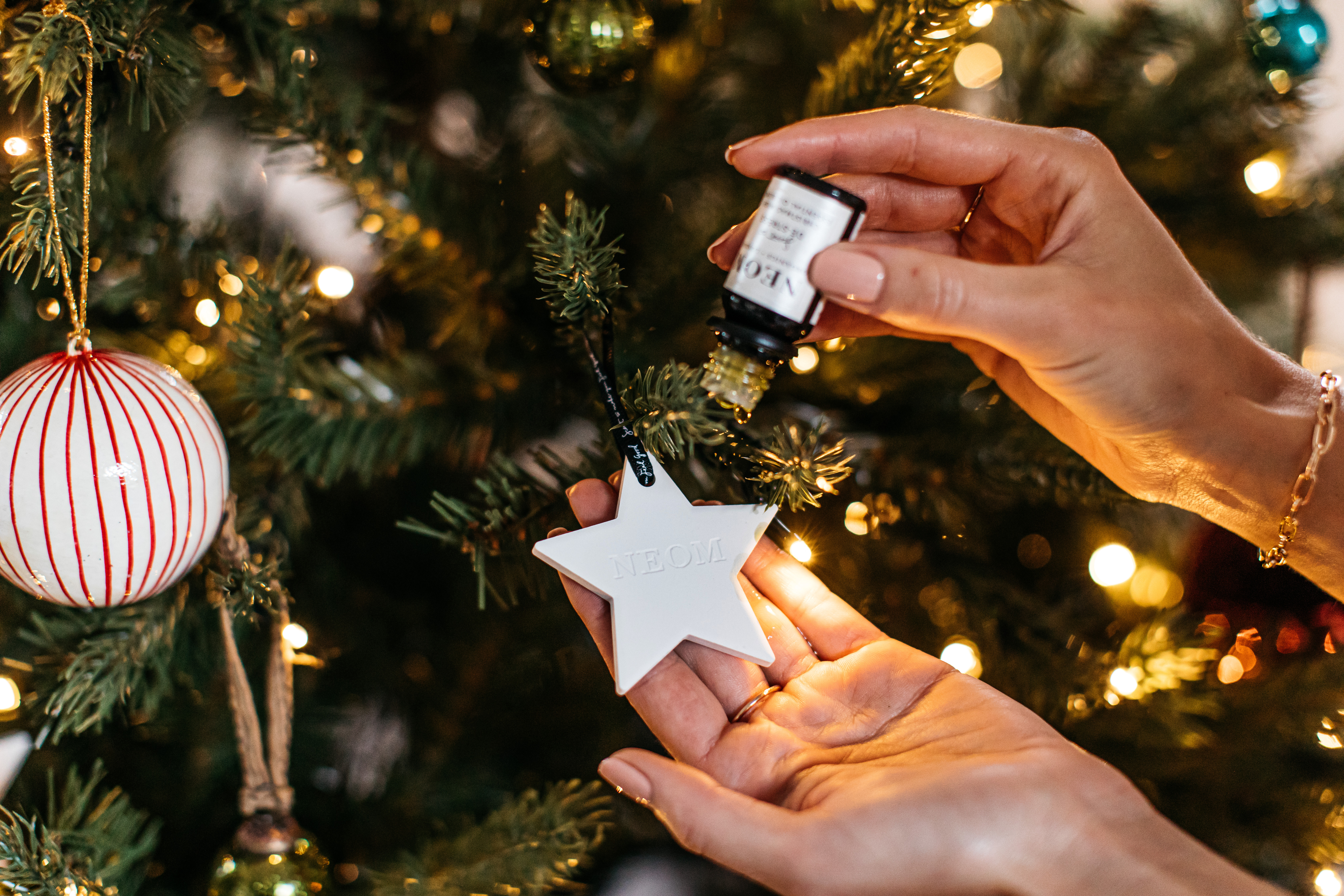 Wellbeing Benefits
Gift a moment of wellbeing.
Never before have we been so aware of our own wellbeing and the wellbeing of a loved one.
We partnered with the Mental Health Foundation in 2020 with the hope that we could bring all their amazing work and advice about creating your best wellbeing toolkit, to as many of you as possible. So this festive season, inside every beautiful NEOM keepsake Christmas box not only is there the beautiful NEOM gift - for a boost of wellbeing, but there is also a wonderful wellbeing toolkit for you to know, to share, and to gift.
In true NEOM style keeping your sleep, stress, energy and mood in check are central, but the Mental Health Foundation go further with connection, mindfulness, giving and learning plus much more. So this Christmas, give the best gift of wellbeing, and all the knowledge we have on it, far and wide. Because even though good wellbeing is not just for the holidays, it makes a truly excellent gift and smells pretty amazing too…