Scent to Make You Happy Range™
Clean & Happy Hand Sanitiser Spray 30ml
For extra soft & nourished hands pair with...
Energising Hand Balm Cream
£7.00
Free Delivery On All Orders | See International Shipping page for restrictions
Clean & Happy Hand Sanitiser Spray 30ml
How To Use
Boost hydration and soften & protect skin with this super anti-bacterial hand sanitising spray.
1. Spray a small amount on to dry hands.
2. Rub all over the fingers, palms and backs of hands.
3. Repeat as often as you would like.
Wellbeing Benefits
NEW nourishing Clean & Happy Hand Sanitiser Spray
This non-drying Clean & Happy Hand Sanitising Spray with wild mint & mandarin contains 61% alcohol, natural ingredients to boost hydration and added natural prebiotic. It moisturises, protects, and leaves hands clean and beautifully scented.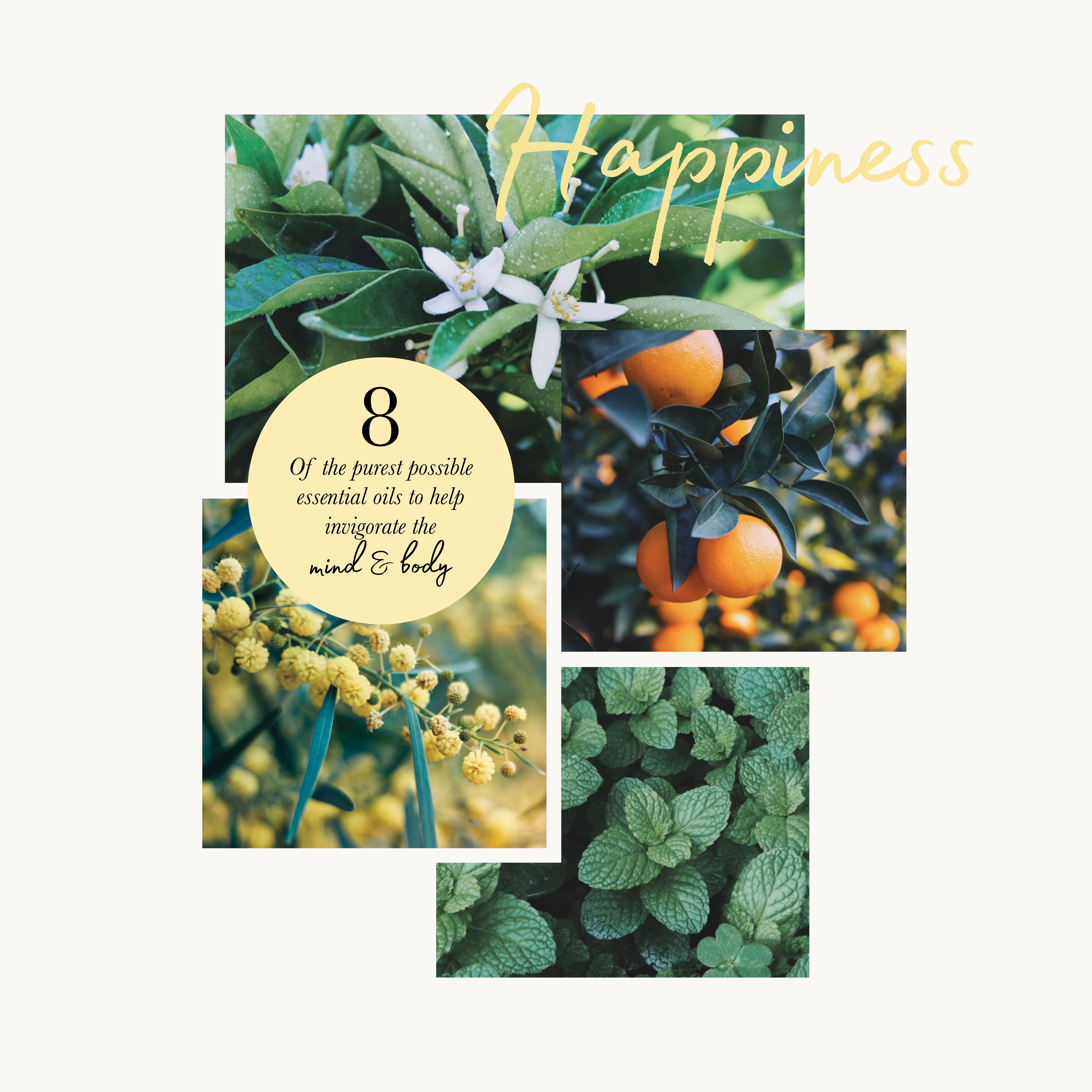 Active ingredient: Ethanol 61g per 100g
Contains: Alcohol Denat., Aqua, Glycerin, Glyceryl Glucoside, Inulin, Parfum (Fragrance)*, Melaleuca Alternifolia (Tea Tree) Leaf Oil.
*Made with 100% natural essential oils including spearmint, peppermint and mandarin.