Energy Burst Hand Wash & Lotion Duo
How To Use

To get the full Energy Burst Hand Wash & Lotion Duo experience breathe in through your nose for 7 seconds and out through your mouth slowly for 11 seconds to absorb the scent and lift your mood.
Work the wash gently over your skin until cleansed & dry
Gently massage the lotion over your hands, wrists and forearms
Wellbeing Benefits

Pure, natural energy…there's nothing better! But sometimes we need a little extra help to invigorate the body and sharpen the mind.

The NEOM Scent To Boost Your Energy Range™ has been specially formulated with natural fragrance which not only smells wonderful but also has an energising effect on the mind and body.

The NEOM Energy Burst™ fragrance, is a blend of essential oils including, grapefruit, lemon & rosemary, all chosen to help your feel refreshed and energised.

All NEOM skin products have three benefits, two for your skin and one for your wellbeing.

CLEANSE - Mineral-rich seaweed and anti-oxidising pomegranate
SOFTEN - Packed with aloe vera
ENERGISE - 17 invigorating essential oils

After all, you can't look good if you don't feel good.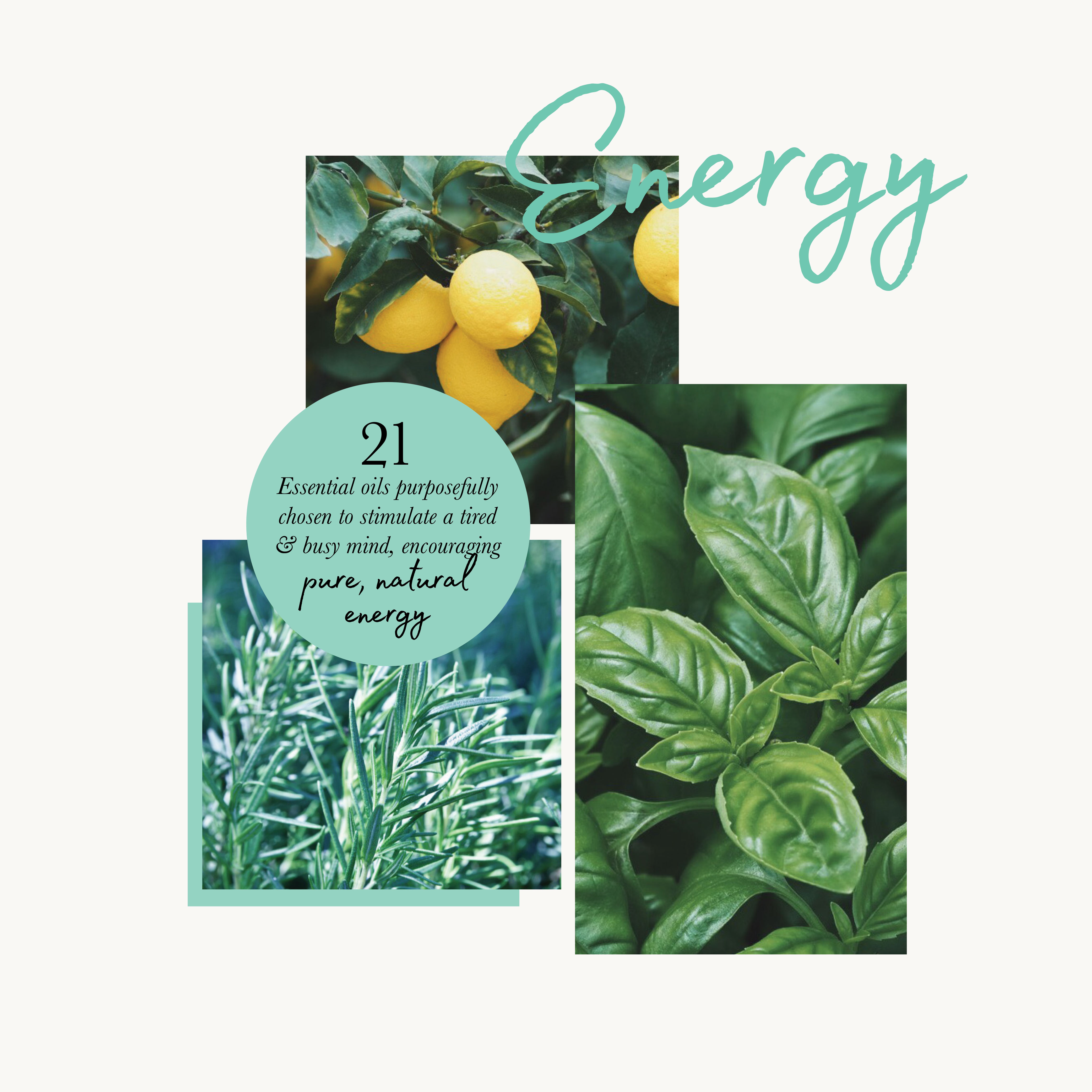 Give the Gift of Wellbeing
Make your gift extra special with our luxurious signature gift boxes and bags. Simply add your finishing touches on the basket page.
Select one of our beautiful gift boxes for £5 and we'll make sure your gift of wellbeing is received wrapped, protected and spritzed with love.
If you prefer to wrap it yourself, then why not select one of our beautiful bags and hand tie with our Scent to Make You Feel Good ribbon for only £1.
For an extra special touch, add a personalised message to your gift bag or box for free. Simply send us your message and we'll print it on a beautiful gift card before placing it in your order.